December Meeting, Potluck & Gift Exchange- December 5, 2016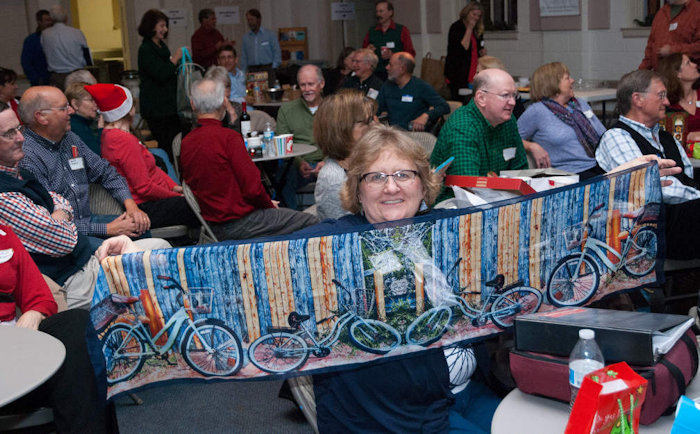 It's the club's annual end of the year meeting for your to-do list!
What:    RABA December Meeting, Potluck & Gift Exchange (RABA members only)
When:   Monday, Dec. 5, 6 PM to 8 PM
Where:  Westminster Presbyterian Church, 4103 Monument Ave, Richmond, VA  23230
Parking: Free and on the street
Additional details:  Meeting will be held in the church's Fellowship Hall; the club will pick up the tab for an appetizer, non-alcoholic drinks and paper products.  No alcoholic drinks may be consumed inside the church.  Attendees who would like to participate in the potluck are asked to bring a dish to share that can feed 4-5 people.  Dishes should be ready to serve without access to a kitchen.  There will be a brief club meeting in which members will vote in a new board for 2017, club awards presented and any other business from the floor.  **This is a members only event due to the vote taking place for a new board.**
Then we will proceed immediately to a no-name tag gift exchange.  If you wish to participate, you will need to bring a wrapped, NO name tag affixed bicycling-related gift valued between $10 to $20.  Gift bearers will be given a ticket to hold onto and their gift will be placed on a table.  More rules will be explained at the social, but it's fun and a long-time club tradition to close out the year.
If you would like to participate in the potluck and/or gift exchange, please register by Saturday, Dec 3, so that we know a headcount for drinks and the appetizer:  http://www.viethconsulting.com/members/evr/reg_event.php?orgcode=RABA&evid=15382215
The registration link also helps ensure that we don't have too many of one type of dish and not enough of another.
If you wish only to attend the meeting (no interest in the potluck or the gift exchange), there is no need to register at the link.  Please arrive around 6:45 when we anticipate that the meeting will start.
Questions or comments about the event?  Contact Kim Moore at luvs2cycle@yahoo.com
Hope to see you there!