| | |
| --- | --- |
| Daily Rides for September 24, 2017 | |
| | | | | | |
| --- | --- | --- | --- | --- | --- |
| Pace | Time | Miles | Terrain | Stops | Leader |
| D | 8:30 am | 22 | 5 | 1 | Wes Surina, (804) 234-4030, wessurina@gmail.com |
Description and Directions: Start at Four Mile Creek parking area on Rt. 5. ( across from the Dairy Queen at I295 and Rt.5). Ride eastward 11 miles along the Capital Trail to the flashing light at Route 5/ Roxbury Rd. Then return back along the same route. This is a great ride for new riders wanting to ride with a group. All paces are welcome
| | |
| --- | --- |
| Sunday | Sunday Portabella Ride |
| | | | | | |
| --- | --- | --- | --- | --- | --- |
| Pace | Time | Miles | Terrain | Stops | Leader |
| Various | 9 am | 19-52+ | 4 | Various | Ken Robertson, 804.201.6839, robertson12001@gmail.com, coordinates various ride leaders for the Sunday Portabella rides. Please contact Ken if you would like to volunteer as a ride leader. See below |
Leader:
Description: This weekly ride starts at the rear of Portabella Ristorante located in the Varina Food Lion Shopping Center. It is a show and go ride like the Saturday ABC ride. There will be no pace group ride leaders; riders will form their own groups. Ride leaders for each Sunday, listed above, will provide a sign-up sheet and help new riders match up with riders of a similar pace. Riders will choose their own route. Cue sheets and maps for over a dozen rides ranging from 19 to 52 miles are available by clicking here. Print and bring your own cue sheet as none will be available at the ride.

Parking: Please park behind Portabella Ristorante in the rear of the shopping center. If this area is filled, park on the west (Richmond) side of the shopping center. Do not park in front of Portabella Ristorante or other areas in front of the shopping center.

Directions:Portabella Ristorante is located at 2627 New Market Road (Route 5 and Strath Road), Henrico, VA 23231. Park in the lot behind the building (See note above).
| | |
| --- | --- |
| Sunday | Powhatan Courthouse |
| | | | | | |
| --- | --- | --- | --- | --- | --- |
| Pace | Time | Miles | Terrain | Stops | Leader |
| B+ | 9 am | 30 to 45 | 3 to 4 | see below | Barry and Martha Pullen, 561-3950 |
| B | 9 am | 30 to 45 | 3 to 4 | see below | Barry and Martha Pullen, 561-3950 |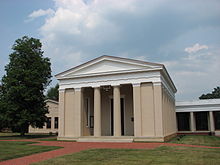 Description: Meet at the Powhatan County Courthouse on Route 13. There are many nice rides from the Court House, mostly with good scenery and low traffic. The ride leaders will select a route that will be at least 30 miles with a longer option usually available. There may be no store stops. Maps and cue sheets will be available for those wishing to ride at their own pace. If the weather is doubtful, call the leaders to confirm if they will be riding.